It's a straightforward assignment, 47.
This article is a stub and is in need of expansion. You can help the Hitman Wiki by expanding it.

Hitman Vegas is a mobile game released on November 23rd 2007, meant to promote Hitman: Blood Money.
Description
Take on the role of Agent 47 and be prepared for your most dangerous assignment.
Enter the dark underworld of organised crime as Agent 47, the ruthlessly efficient and professional Hitman. Your mission and objectives are issued by the ever present mission controller, Diana.
Can you achieve your objectives and dispatch your targets while remaining undetected? Shadows, Disguises and silent weapons are your best chances of getting through this isometric stealth adventure alive.
Storyline
The storyline and gameplay for Hitman Vegas follows the same plotline and characters as Hitman: Blood Money but in a more graphically condensed format.
Gallery
Gameplay Video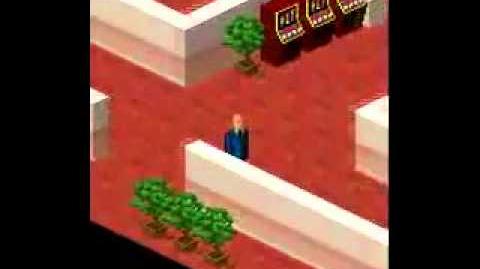 Reception
The game received mixed to poor reviews from critics, getting an average score of 5.5 from IGN and 52.5% from GameRankings.
Ad blocker interference detected!
Wikia is a free-to-use site that makes money from advertising. We have a modified experience for viewers using ad blockers

Wikia is not accessible if you've made further modifications. Remove the custom ad blocker rule(s) and the page will load as expected.