An online encyclopedia about the
Hitman series
.
We are currently going through some changes and you can help us improve!!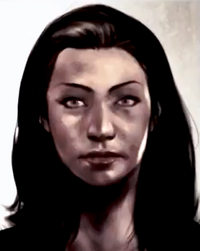 "A man will come and take you away. This man is different, he will protect you. Please don't judge him for what he might have to do. Some day, you will understand"
―Diana telling Victoria about 47
Born on the 9th of December, 1972 Diana Penelope Burnwood was one of the Agency's "Handlers" who was supposed to provide Agent 47 with clients, targets, and information. Diana had also developed a personal friendship with 47 after meeting him personally.
After two decades of loyal and dedicated service to the ICA charter and despite her multiple unsanctioned connections with the operative Agent 47, she was promoted from the rank "GAMMA", to "TETRA" (conditionally) in June 2009.
(Read more • Previously Featured)






16:49

HITMAN 5 Absolution - Exclusive Director Commentary Walkthrough "Run For Your Life" (EN DE)


Hitman: Absolution - Exclusive Director Commentary Walkthrough "Run For Your Life" .









Will you buy Hitman Sniper Challenge on PC?

 


To write a new article, just enter the article title in the box below. Don't forget to categorize them!
Not sure how to start?
Adding content
Community
Head over to the forums for more help or to talk about Hitman.


Barcode Society
Loading RSS data...
Hitman Wiki Blogs
Hello!

I've been busy the last couple of days. I particularly like List of …

Read more >

I've currently set up a Twitter account for all Hitman Fans and If you wou…

Read more >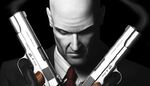 This month's featured editor goes to 2 very exceptional editors who have shown great dedication this last few weeks to the wiki.

These editors are Jpx400, who has a total of 828 edits and Sledgehammerx, who has a total of 827 edits!
Jpx400's and Sledgehammerx's work on the Hitman Wiki has been that of the many dedicated edits to new information from Hitman: Absolution allowing the community to keep up-to-date with all the new information as it is released.
Congratulations Guys and thanks for the awesome work!!


"The skills you learn today will not only be useful, but vital for performing the task I have chosen for you."
---