With Barcode Society mostly give us sneak peeks of Hitman: Absolution, we could miss important news regarding Hitman HD Collection and Hitman: Damnation, two upcoming entries to the popular franchise. So, here are some news you might have missed.
Hitman HD Collection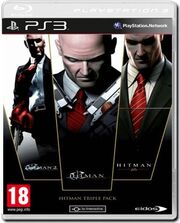 Hitman HD Collection is an HD collection of Hitman 2: Silent Assassin, Hitman: Contracts, and Hitman: Blood Money, due to be released on January 1, 2013 on PS3. There are rumors that it might come to Xbox 360 too, with all three games are available on Xbox and IOI has developed Hitman for multi-platform since Hitman 2, it is possible. Stay tuned for it.
Update: The PS3 Trophy list of all three games has been uncovered in exophase. Check the link for the lists.
Hitman: Damnation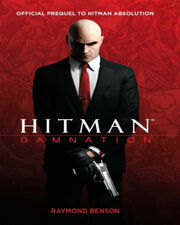 Since the devastating conclusion of Hitman: Blood Money, Agent 47 has been MIA. Now fans awaiting the return of the blockbuster video game and film phenomenon can pinpoint the location of the world's most brutal and effective killer-for-hire before he reemerges in Hitman: Absolution. When the Agency lures him back with a mission that will require every last ounce of his stealth, strength, and undercover tactics, they grossly underestimate the silent assassin's own agenda. Because this time, Agent 47 isn't just going to bite the hand that feeds him. He's going tear it off and annihilate anyone who stands in his way.
Hitman: Damnation is a prequel novel tie-in to Hitman: Absolution, to be released on October 30, 2012. The story is set sometime between the events of Hitman: Blood Money and Hitman: Absolution. The book is written by Raymond Benson and published by Del Ray Books. For those who want a sneak peek on the book, Amazon has put up an excerpt of the first pages, which you can read in the link.
Ad blocker interference detected!
Wikia is a free-to-use site that makes money from advertising. We have a modified experience for viewers using ad blockers

Wikia is not accessible if you've made further modifications. Remove the custom ad blocker rule(s) and the page will load as expected.