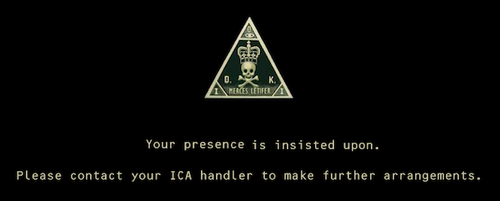 Hello one and all, this is your bureaucrat speaking :)
With the recent promotion of Alex007X to admin, we have lost our very last moderator. Now seemed like the right moment to start a little experiment the staff had been discussing for a while - the Agency Program.
The Handlers
The idea is that Kaloneous, Alex007X and me all take one user under our wings and train him in the use of our Manual of Style, categorization, community-related issues, and probably some other things I can't think of now. How we will be doing this depends on the person you get as your mentor.
The Mission
Thus, we are looking for three users who are willing to be trained. This training, if you manage to increase in skill and proficiency enough, will most likely result in the user being promoted to Moderator status. Do keep in mind that we can't give any guarantees, if you don't improve enough, you won't become moderator.
The requirements? Simple enough: you need to be a dedicated and active contributor on this wiki, willing to see this through to the end and be certain to remain an editor around here.
The Reward
This is not a wild cart into the staff board - we do expect you to do the work we ask of you and bear the responsibilities thrown upon you. As a moderator, you will be expected to be active on a regular basis, improve articles, undo vandalism, calm tensions between regular users and keep the wiki in a good and pretty state generally.
You can leave a comment if you are interested in being one of the three users. For now, the sign-up will be open for one week, after which we will pick our guinea pigs.
That's all people, have a nice day and happy editing! :)
Ad blocker interference detected!
Wikia is a free-to-use site that makes money from advertising. We have a modified experience for viewers using ad blockers

Wikia is not accessible if you've made further modifications. Remove the custom ad blocker rule(s) and the page will load as expected.